Together, let's tackle discrimination faced by people with disabilities
8th grader, Ashmita, 14, is worried over peers who get bullied at school.
"They keep it as a secret. This can influence on their well-being and lead to depression. If someone is being bullied, they can tell it to any student council member. We help to solve the problem."
"I think youth can make a great impact through social media. By vlogging, speaking about one's opinions and sharing thoughts.
Of course, if you have to get somewhere, then there is the question of accessibility."
Ronja, 14, Finland
"I want adults to take youth more into account. I want them to listen to our suggestions for improvement."
Chifuniro, 17, Malawi

"We need to take seriously the views and challenges of youth with disability. Young people need to be involved in decision-making."
Madalo, 18, Malawi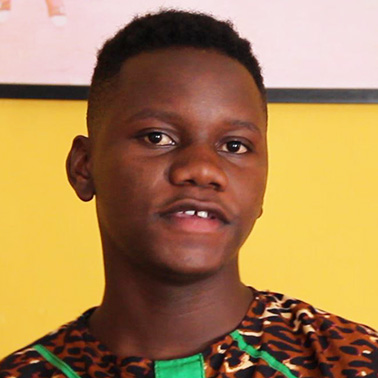 "Through the Barefeet Children's Council, I have been able to come up with development ideas in my neighborhood. And if young people face challenges in their communities, then we will think of solutions for them. Then we implement them."
Musa, 18, Zambia
"People are discriminated against because of ethnicity or disability. My dream is to be a teacher. As a teacher, I could address bullying and unequal treatment at school. I would increase students' understanding of inequality. They can then share what they have learned with their parents. Then the attitudes of their parents can also change."
Nirjala, 17, Nepal
"Young people with disabilities can make a change when we see ourselves as part of the community and as part of the solution to any social problem."
Jeff, 18, Zambia
"Youth with disability can be part of making a change. Youth need to be able to express their views on issues that concern themselves."
Ndenda, 17, Malawi
"How can youth make a change in this world. Well one way is to run in every election once you turn 18. If you win, you can bring out your opinions. In general, you can question the structures and norms of society, it already helps a lot."
Emma, 18, Finland
"Maybe fear can prevent one from making a change. If you have never seen a person like yourself out there making a change. Maybe one could overcome that fear if for example in an advertisement for an event they saw different people and a message saying that everyone is welcome."
Amalia, 16, Finland
"All kinds of discrimination should end. Young people can reduce discrimination. We can make discrimination visible through street theatre."
Nirjala, 17, Nepal
"I think youth should raise their voices on social media. Disabled youth should also make a difference.
You need to speak up and share your opinions. I have made an impact on social media."
Hashim, 16, Finland
"The participation of people with disabilities must be taken seriously. Their opinions must not be ignored."

Madalitso, 18, Malawi
"Disability is just an idea created by people.
If the idea is changed, disability will not cause any problems for anyone."
Anita, 25, Nepal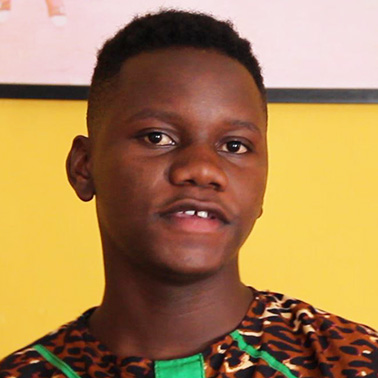 "I think youth with disability know best what they want to change. People with disability can be part of change when they present their creative ideas and participate in decision-making in their communities."


Musa, 18, Zambia